I've been obsessing over the stash lately. In trying to keep with the resolution to keep the stash under control, I've been evaluating the relative merits and knitability of every single skein. And you know what? There is a lot of yarn in the stash that I know I'll never knit. Either because I don't know what to do with it (what to do with 2 mismatched skeins of Colinette Zanziba I got on sale?), because knitting with it will likely drive me to insanity (early in my knitting career I thought 4-ply sweaters would be a good idea, um, no thanks), or because it is just too beautiful to knit.
And that's where we come to the Core Stash (terminology blatantly stolen from the Yarn Harlot). Yarn that will never be knit because we are unworthy of its beauty, that exists solely for inspirational purposes. Surprisingly for me, saver/hoarder extraordinaire, there are only 5 skeins of yarn in my own personal Core Stash so far. 3 skeins of Noro Silk Garden in colour 36, and 2 skeins of Koigu KPPPM in a particularly beautiful dyelot of colourway P118.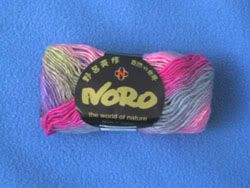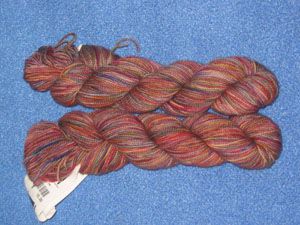 These yarns are so lovely that it makes my heart melt to see them. I may also add my last ball of Noro Silk Garden 34 (leftover from Clapotis #2, which I will post about soon) to the mix, but I haven't decided. As for the other yarn-I-will-never-knit, I don't quite know what to do with it yet. Give it away (to who? Would you like some random yarn?)? Sell it on eBay (I'm too lazy for that right now)? Abandon it on the street (nope, it may be unloved yarn, but it's still yarn)?
How about you, have you started to accumulate a Core Stash?