Right....so, you know how were were saying that we were gonna try a work on clearing our stash? Well, I took a trip to Lettuce Knit with my friend Elaine...and bought more stuff. I suck *hangs head in shame*.

I wound up buying one more skein of the Silk Garden for my multidirectional scarf. But I'm still going to frog the old one and start over. I'm going to knit it on size 11 needles to get a lacier look, and make it a touch narrower. Then make it really, really long because I'm discovering that that's how I like my scarves.

Here's the other stuff I got: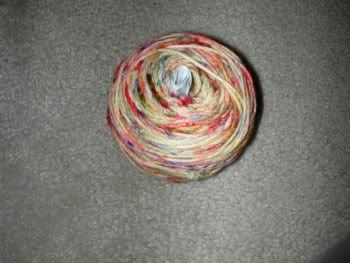 I got this Koigu Kersti so I could make some wrist warmers. The yarn looked like too much fun to pass up.

Then I got this merino/silk blend. It was 50% off, so all 5 skeins were only $25. How could I say no?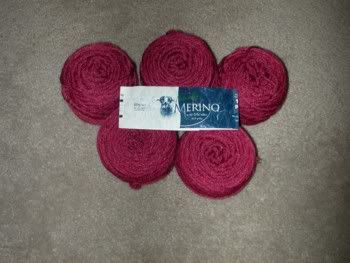 I'm thinking about making a cute little tank top with it.

So, instead of shrinking my stash, I just made it bigger. I lose, for sure!

Anyway...I'm off to start frogging! Ribbit!!