And Karen totally fails at stash busting.

Today, the fabulous Adrienne and I met up at Lettuce Knit and had a fabulous time playing with all sorts of beautiful, beautiful yarn. Have I ever mentioned how much I love that store?

Here's what I came home with in terms of yarn: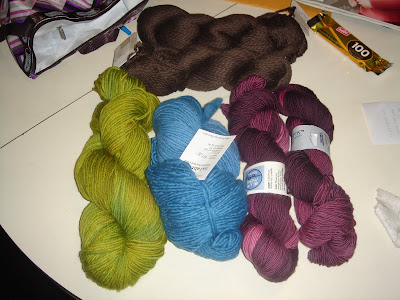 Believe it or not, I've got projects pegged for all of that. Two of them will be gifts, and two of them will be for me. The green Dream in Colour (Spring Tickle) is slated to become socks for my brother. The dark brown is going to be yet another Baby Bobbi Bear. The blue Malbrigo is going to become a Koolhaus hat (bought the Holiday Knits issue with that pattern too), and the Socks That Rock (in Jasper) is probably going to be a Swallowtail shawl.

Once home, I tried to split the green into two even balls so I could do that 'knit two socks at the same time' trick again. And I fail.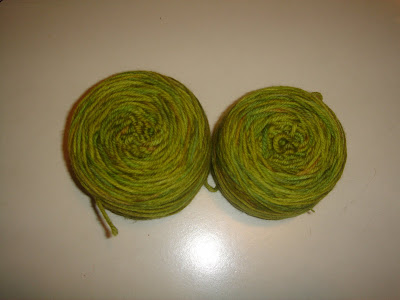 Oh well. I'm sure I'll be able to fix it when I get closer to finishing the socks.