I bring photos! Hooray!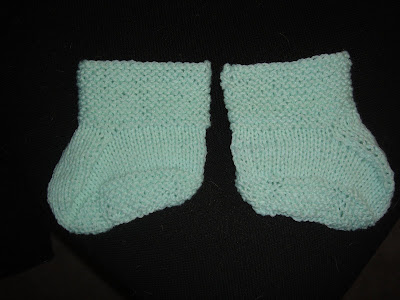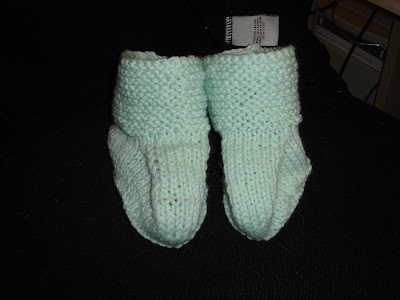 These are the baby booties that I made from a pattern that was written incorrectly. It was a pretty fun and quick knit and made use of short rows, which I think is awesome. Only downside is the fact that it still needed seaming.

I'm also working on another baby sweater made from more of that Dream in Colour stuff. I love working with it. It's that Tulip cardigan that seems to be quite popular. I bought the kit at Lettuce Knit without knowing that it was such a big deal. Here's a photo of the WIP.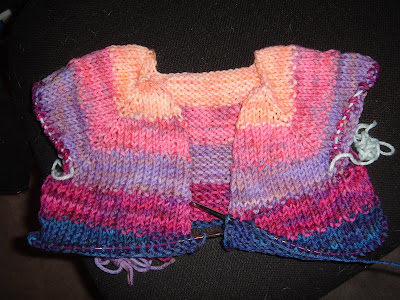 I'm quite enjoying this knit. The colours are so happy, and the yarn so soft, that I'd knit this over and over again.