Now that the Canadian dollar is pretty close the US one, I thought it was time for me to get a few goodies that I've had my eye on for a while at KnitPicks.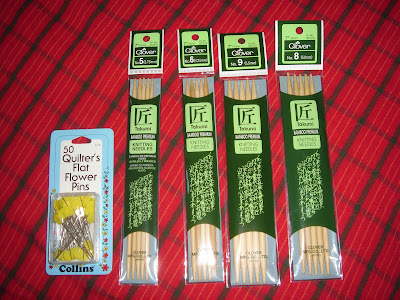 This rounds out my collection of dpns quite nicely, and since I've never had any good pins to do my lace blocking with, I figured I'd try those ones out to see how they were. They were only $2 for the box, so I figured it wouldn't be a big deal.

The real fun is this next little item. Like every good engineer, I love gadgets. Like any pack rat, I keep all the left over yarn from projects that I've finished, even if it's just a little bit. Of course it gets difficult to use up those niggling bits of yarn, right? Well, I got this following object to help me with that.


Yup. It's a yarn measuring device. Now I'll know just how much I have left of that superwash merino that made a great baby sweater, but was a bit more than I needed. I'm probably going to wind up knitting a hat or scarf from all the leftover bits of yarn that I have (I will match them by yarn weight though), so that's bound to be interesting. But hey, at least I'll have used up that leftover yarn!

Lastly, a pictorial update on the Tulip baby sweater that I'm working on.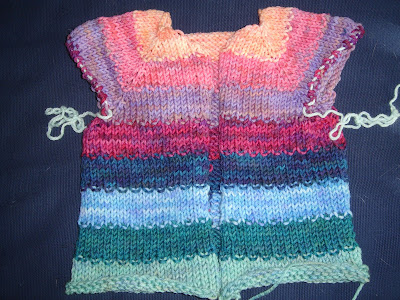 Body's done; time to add the border and sleeves. So far, this has been a really fun knit.