Okay...this is going to be long post today, so please bear with me.

Today, I went by Lettuce Knit to look at yarn (ended up buying some too, but more on that later!) and met Amy Singer, the editor/publisher of knitty.com. Pretty wild, huh? She dropped in to visit the lady who owns the store and brought along a copy of her new book 'Knit Wits'. The book isn't due to be released until October, and they're having the launch party at the store on October 2nd. How cool is that?!

I also finished up that baby hat I was making.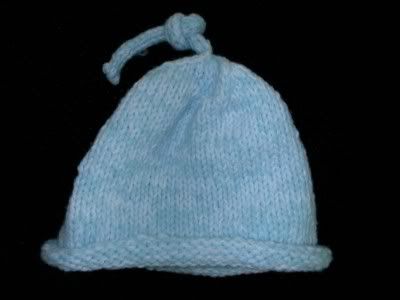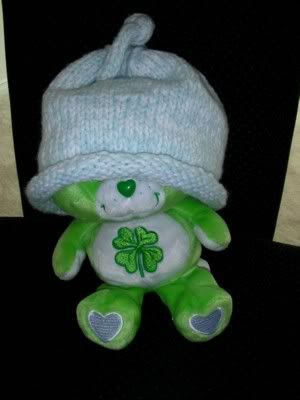 I put that Good Luck Bear in there to give an idea of scale.

So, just what did I buy at the yarn store? 3 skeins of Mission Falls Wool. I'm going to use it for the Kitty Hat from Stitch n' Bitch.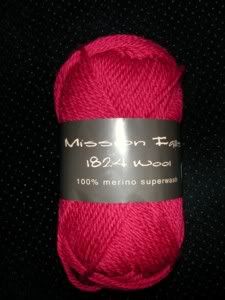 Finally, I need some help. I have 4 skeins of Patons Divine (79.5% Acrylic, 18% Mohair, 2.5% Polyester) that I bought intending to make Grace, but have since decided that I don't want to make that sweater anymore...actually, I'm just being indecisive about it. If I don't make that sweater, I don't know what to make. So, I just need some outside opinions on what I should do. Here's a picture of the yarn.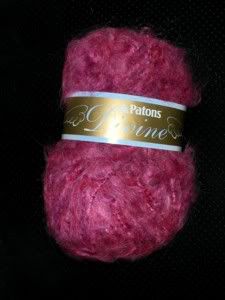 Do you think it would look nice knitted up as Grace? I can't seem to decide!!