Hooray! I've finished the kitty hat! I decided not to put the pom poms on there because my friend doesn't strike me as the pom pom type. Credit goes to Jamie for helping me take pictures of it.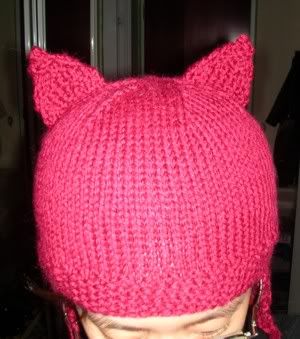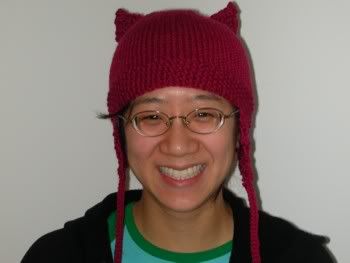 I found that this hat is actually a bit to big for my head. Not width wide, but lengthwise. I think the next time I make it, I'll do less of the stocking stitch. After making this one, I think that the mohair should be okay with the ears. I forgot that you had to sew two ears together to make one.



wow... this hat makes my head look big...