As I promised, here are some photos of projects that I've been working on.

Here's my attempt at the multi-directional scarf that you told me about. I'm using Noro Shinano, and boy is it ever fun to knit with! This one is for my dad...don't you think the yarn just epitomizes 'Dad colours'?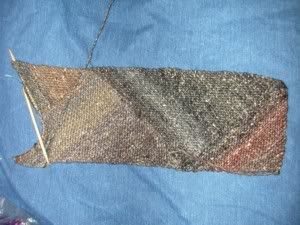 Sometimes I get careless and forget to turn around the short row and end up knitting to the end. Happens when I'm all distracted...like at the Stitch 'n Bitch....

Next up is the start of the wrist warmers that I'm making. I think this yarn will make a good Kitty hat too. Incidentally, my friend did love the kitty hat that I gave her.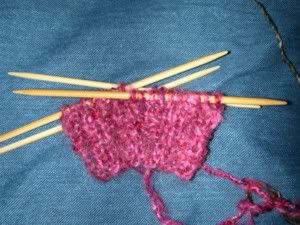 As you can see, I have very little progress on these right now...

Lastly, are the two mystery projects. They're gifts so I can't show the whole thing, but I just couldn't resist taking a quick photo of each.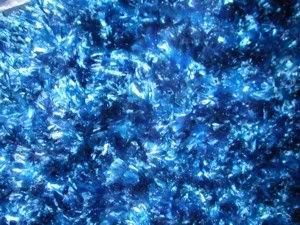 Ahh....fuzzy....

That's it for me right now!